NBTC-NIPO Research is a full-service research company in the field of holiday, recreation and business travel. As the market leader in demand-oriented research in this sector, we know what is happening.
Our knowledge and research possibilities will support you with the challenges you face.
Reports
Our 'holiday survey' and 'business travel survey' market monitors allow us to identify trends and developments and present clear insights into the market. NBTC-NIPO Research publishes several reports based on these monitors. A few examples can be found below.
This report provides an insight into the business travel behaviour of the Dutch, both domestic and outbound. It also describes the MICE traveller.
This report describes a range of Dutch holiday market characteristics, e.g. destinations, holiday types and target markets. The summer holiday plans of the Dutch are also included in this report.
The country report throws light on the holiday behaviour, the profile and media consumption of Dutch tourists visiting a destination. The results are compared with competing destinations.
Millennials, for marketers a challenging audience that calls for a tailor-made approach. This report provides insight into the travel customer journey of the Dutch millennials. It also includes some attitudes of this target group towards holidays.
This report provides insight into the travel behaviour of senior citizens living in the Netherlands. The current travel behaviour is covered, as is the potential for different holiday types, destinations and providers.
NBTC-NIPO Research has examined the scope, economic value and attributes of private accommodations rented by Dutch holidaymakers.
The complete process of winter sports holidays is detailed: from inspiration and information to booking, the holiday itself and the evaluation.
Both the current city break behaviour and the potential behaviour of Dutch people are included in the report.
Tailor-made research
NBTC-NIPO Research offers you a broad range of possibilities, both in qualitative and quantitative studies in the Netherlands and abroad. Depending on the information you need, we will come up with the research solution that best suits you. We ensure that you will get specific answers to your specific marketing questions. We can help you with:
Branding and communication
How strong is your brand and how are you performing compared to your competition?
Positioning studies
Are you appealing to your consumers in the right way, rationally and emotionally?
Product and price optimisation
Does your marketing mix match the needs of the consumers?
Return on investment
How effective was your campaign and what are the results?
International research
We carry out research worldwide thanks to our network through TNS.
Contact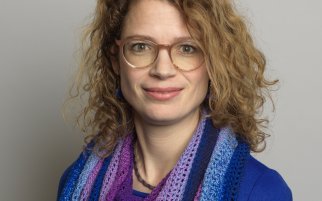 Loes Alink one of the directors of NBTC-NIPO Research. She succeeds Frans van der Horst. Loes is responsible for the Project Management team within Customer Experience at Kantar and therefore directly involved with the NBTC-NIPO Research monitors. Previously, she was among others team lead and project manager. Before, she studied tourism in Breda.
T: +31 (0)20 522 58 91
Loes.alink@kantar.com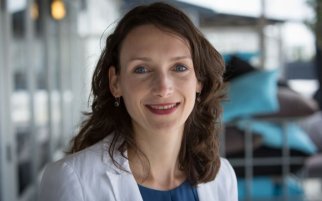 Marieke Politiek is one of the directors of NBTC-NIPO Research. She has broad market research experience and has been working for NBTC-NIPO Research for 12 years now. Prior to succeeding Kees van der Most as Director, Marieke was senior market researcher at NBTC Holland Marketing and NBTC-NIPO Research. T: +31 (0)70 370 53 63
mpolitiek@holland.com